Annabelle Chaplain
"Coaching has the ability to widen the executive's perspective and provides the opportunity to reflect, consider and discuss issues with an experienced and interested person."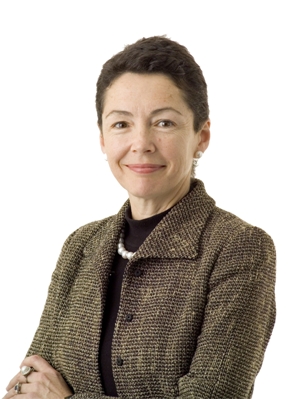 Drive, enthusiasm and perseverance saw Annabelle Chaplain rise through the ranks of international investment banking, holding roles in project finance, corporate lending and client relationship management, to become, most recently, a widely respected company director.
Now, Annabelle brings those same traits to coaching and finds it exciting to be working with clients developing their careers. "I get a buzz out of seeing hard work and commitment pay off," she says.
Annabelle is a public company director and formerly chairman of a major state water utility. Annabelle has also served on boards at the federal and local government levels and in the manufacturing, engineering and contracting industries.
In addition to a detailed knowledge of the workings of federal and state government, Annabelle has expertise in managing the IPO process, joint ventures, and, perhaps most appropriate to her role as a coach, alliance contracting, where risk is managed through a collaborative, open process that places a premium on trust.
To Annabelle, there's a similar approach at play in the successful coaching relationship. Coaching is a partnership where trust is essential. "Integrity, respect for others and being someone whose word is their bond, have been hallmarks of both my personal and professional life," she says. Her natural empathy and good listening skills give Annabelle an edge and a "laser-like focus on how best to assist with a client's development".
"A good coach needs to be flexible and have high levels of emotional intelligence. She needs to know how to listen, how to question, how to challenge and how to encourage without taking over 'the growing' for the client." Annabelle's experience working in a wide range of industries, in different places and with different people gives her insight into a number of ways clients might confront the challenges they face.
Married with three grown children, Annabelle lives by the beach, enjoying "big, invigorating surfs" in the morning and the "calming rhythm of the waves as they lull you to sleep at night".