Dr Ian Pollard
"Coaching to me is a source of considerable fun and professional satisfaction as well as a great learning experience. It's essential that you have fun while you grow."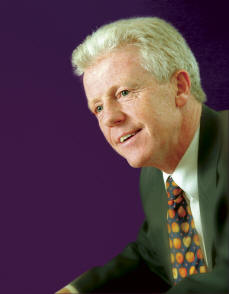 An actuary by profession, a Rhodes Scholar and the author of a number of books on corporate finance, Ian believes everyone has substantial untapped potential and his objective is to see that potential unleashed and bear fruit in all his clients, which is the subject of his last book "Investing in Your Life".

For Ian, everybody is different so every coaching assignment is treated as special and individual, with no preconceived formulas or approaches. Seeing his clients achieve their goals and have fun along the way provides Ian with enormous pleasure. Ian brings to his coaching assignments expertise in corporate governance, strategic development, business planning and capital allocation derived from over 30 years experience in executive, non-executive and corporate advisory roles. Ian's career in the financial services sector has been particularly diverse, with roles as an advisor to many institutions in strategic and technical matters and as a non-executive director of several financial institutions.

From 1977 to 1987, Dr Ian Pollard rose through the ranks to become Managing Director of investment bank, Development Finance Corporation. In 1984, he founded the investment company, Development Capital of Australia (DCA) of which he was Managing Director from 1989 to 1998. During this time, Ian developed an important and effective role as a coach to the chief executives of the 'portfolio companies'.

Ian is currently Chairman or a Director of a number of substantial public companies. Married with three children, Ian is a keen tennis player and was once a member of the Australian Davis Cup squad. His interests include languages, sport, travel and family pets.