Chris Whelan
"Success is ephemeral. But if you pursue personal and professional excellence, then being in the right place at the right time can open many doors. Coaching can open you to seeing those opportunities."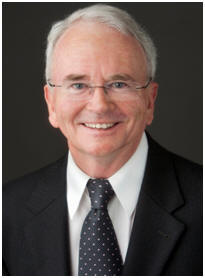 With a senior executive career in the resource sector, Chris Whelan knows how to identify real opportunities, develop and implement growth strategies and build the teams that deliver for organisations and their shareholders.
In senior executive roles with Alcoa, including leadership in corporate development and as chief financial officer of a global division, Chris had a strategic role in shaping the company's direction and revenue growth plan. This included identifying the opportunities which would strengthen Alcoa's position as the world's leading producer and manager of primary aluminium and alumina facilities.
Chris thrives on untangling complex, multi-jurisdictional issues. As Chief Finance Officer, he led teams across 13 countries on five continents, with revenue in excess of $3 billion and more than 10,000 staff.
He has extensive experience in leading cross-functional teams internationally to execute pre- and post-integration plans.
"The balance for many executives is delivering an effective M&A strategy and troubleshooting transaction execution to achieve the objectives for revenue and operational growth. In my corporate life, the key has been to identify a real opportunity and then to nurture understanding within the team in order to achieve the results."
Chris brings to his coaching broad experience at managing and building relationships with boards, shareholders, governments and regulators. He is also experienced in working with Asian governments and regulators and was Alcoa's Director of Corporate Development for China.
Chris brings to his coaching integrity and thoughtful out-of-the-box thinking. "In corporate life I believe that knowledge combined with an understanding of the other person's point of view will usually achieve the best results. Coaching provides the opportunity for executives to explore other points of view."
Married with one adult son, Chris enjoys activities that nurture his left brain, including woodturning, amateur astronomy and painting.