Dr Sue Boyd
"Each one of us is unique and the importance of coaching is to help others to achieve their goals, grow, make connections through their uniqueness and ultimately leave the world a better place."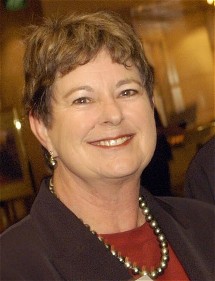 Career diplomat Sue Boyd has spent 33 years serving Australia and she brings a portfolio of skills to her coaching assignments which include leadership, crisis management, media expertise, strategic planning and analysis, high-level representation, working in cross cultural environments, change management and team building.
An essential element of Sue's impressive record as an Australian Ambassador, Consul General, High Commissioner and senior officer in Fiji, Nauru, Hong Kong, was linking government and the private sector in the development of Australian commercial interests. Sue has also worked in Africa and Latin America and her earlier experiences included teaching and journalism.
Heading diplomatic missions at times of international tension, and in a range of cross cultural settings called for highly developed leadership, management and negotiation skills as well as a sensitive understanding of the domestic Australian political environment. Sue played a key role internationally in assisting Australian businesses in the resources, financial and business services, aviation and shipping sectors and in infrastructure and social development.
Sue returned to Perth in 2003, joining Foresight's Global Coaching in 2004, assisting executives n the resources, financial services, legal, utilities, environment, manufacturing and education sectors.
Sue has non-executive director experience in a range of businesses in Australia and internationally, including manufacturing, education, volunteering and Aboriginal corporations.
Praised for her energy, tenacity, empathy, pioneering spirit and her self-confessed wicked sense of humour, Sure says she aims to discover and develop each client's uniqueness to maximise their potential.
Sue speaks six languages and in her spare time pursues her interests in theatre, opera, film, literature, walking, swimming, good food and wine and convivial company.