David Nott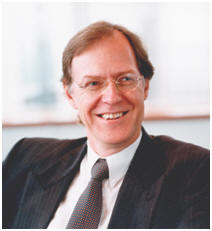 "Making a difference to someone else's career is a rewarding experience."
David Nott brings to his coaching a solid base in the fundamentals of business, a deep understanding of what works and what can go awry, and what steps need to be taken to turn potential into success.
David served for almost 30 years as a partner with a leading global professional services firm providing leadership in Australia and internationally and is now giving something back through his coaching, believing that there is no substitute for learning from someone who has been there before you.
David has been a National Managing Partner in Australia and internationally; he has an enviable track record in both strategic planning and in implementing those plans in critical situations quickly and profitably.
David has substantial experience at the highest level acting as an independent investigative accountant, reporting on capital markets transactions including IPO's, schemes of arrangement and mergers and acquisitions.
David is justifiably proud of the growth and success of the Transaction Services Division where he was the National Managing Partner and is currently a non-executive director of the Sydney Children's Hospital Network.
David is married with two adult children and one grandchild. He is a keen sailor and hobby farmer who enjoys reading and travelling abroad.