David Garrard
"Life balance, a sense of priorities as to what is important both personally and professionally, and a strong sense of self-awareness, are the keys to success for any executive."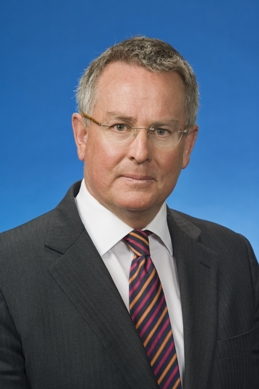 The success David Garrard has found in his own career in equity capital markets is predicated on the very traits that make a good coach – strong people skills and the ability to listen. These traits have seen him in various roles with JP Morgan both here and overseas for over 24 years of his working life.
David brings to the coaching relationship a deep knowledge of organizational dynamics and how they play out over time – through periods of significant change. "The coach's role is to be a good listener," he says, "and to provide feedback to help the client find the right answers."
His career demonstrates his keen ability to adapt, grow, innovate and prosper in that one organization. David was Managing Director, Head of Corporate Broking, JP Morgan (Sydney), where he worked on a broad range of advisory work including equity advice on capital raisings, mergers and acquisitions and market feedback to public-listed companies.
As Head of Australian Equities and Derivatives, he improved departmental performance, established financial controls and introduced new business initiatives, achieving market share gains.
While Head of Sales at JP Morgan (London) in the early 1990s, he established the Edinburgh Conference, recognized by the Australian Investor Relations Association as the premier overseas investor forum for Australian companies.
David was Chairman of Flemings Global Mining Group, building a highly professional and effective team from the businesses of Ord Minnett, Flemings and Fleming Martin, and is a member of JP Morgan Australia's Advisory Council.
He is married to Sheila and has three children and enjoys tennis, golf, skiing, surfing, music, reading and wine.