Max Johnston
"Coaching is an investment in realising your ultimate potential."
As Managing Director of Johnson and Johnson Pacific for 19 years, Max Johnston developed a team of people and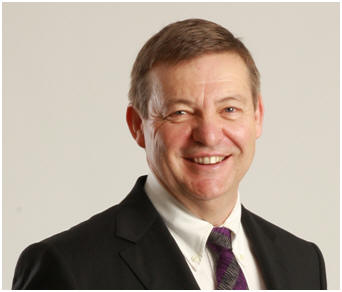 a culture that proved to him the only true difference in a company's performance is the quality and determination of its people.
With Johnson and Johnson and in senior executive roles at Unilever and United Distillers, Max gained invaluable experience leading businesses in Australia, throughout the Asia Pacific, Europe and Africa.
It's this experience that has taught Max that "relationships are the most important asset anyone will ever have. Building solid, trusting and productive relationships is the foundation of everything else we accomplish."
Max believes everyone who wants to implement positive change needs some form of coach to stay on track. "This is especially true where the person is under multiple pressures, the challenges are significant or the change task is not clear."
Max's board appointments include Granite Holdings and the Photon Group. Max has also held several prominent industry roles, including as a past President of ACCORD Australasia Limited and former Vice Chairman of the Australian Food and Grocery Council.
As Max says "in the first phase of my career I was lucky to work for great companies in an era when long-term senior executives had sufficient tenure and time in their roles to mentor the next generation of executives coming through. They were the coaches.
"In the second phase of my career, running companies, I was privileged to work with great people who proved that the only true difference in a company's performance is the quality and determination of its people.
"Now in the third phase of my career, I get enormous pleasure through coaching by providing an opportunity for reflection and a confidential sounding board for my clients.
"The three companies I spent my career with, all shared a common value of doing the 'right thing' and managing for the long term. Some 40 years of living this philosophy allows you to clearly separate the real issues from the noise and equips you with a strong inner compass to help clients navigate the way forward."
Married to Michelle with two daughters, Max is passionate about the land and enjoys working on his cattle farm.