Joan Sheridan
" I believe my experience can really benefit others... coaching has always been part of what I do as a leader and a manager."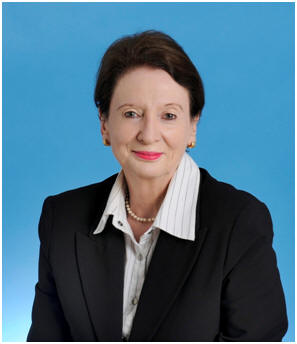 High-level corporate and political assignments around the world have provided globetrotting human resource specialist Joan Sheridan with dynamic skills and practical wisdom which can only benefit executives she coaches.

Joan brings to her coaching work international experience at chief executive level, directorship experience in large public and private companies and expertise in the often difficult areas of organisational change and transformational management.

An experienced director and member of many government and industry committees, Joan thrives on the challenge of helping major – especially complex – companies grow and spread their wings in broader and ever changing markets.

During 12 years at BHP Petroleum, Joan pioneered the company's first human resource facility and also played a key role in BHP's strategies for global expansion.

For five years, Joan was also chief executive officer for global organisation development at Lend Lease Corporation. During this time she steered moves by Lend Lease into Asia and helped staff work in international markets.

During her career, Joan has been exposed to numerous international acquisitions, mergers, expansions and restructuring projects. This wide experience has provided Joan with a deep understanding of the challenges organisations face as they re-orient to meet an ever-changing environment and of how these difficulties impact on the people responsible for their implementation.

Joan's career has seen her work in the UK, Asia, India, Canada, United States, Europe and the Middle East.