Andrea Hull AO
"It gives me enormous satisfaction to see the right people in the right place, with the opportunity to use their initiative and their energy to achieve what they set out to."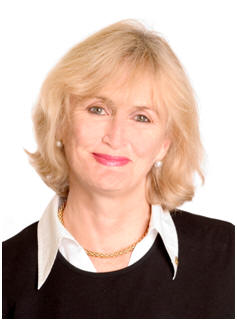 As a CEO for 21 years, Andrea Hull understands the complexities and bottom-line accountability of life at the top.
Having held CEO positions in government and at the Victorian College of the Arts, and as a Director of the Australia Council she is regarded as a creative visionary who has led Australian cultural institutions to national and international prominence, nurturing creative talent while using her business strategy acumen to deliver long-term results.
At the Victorian College of the Arts Andrea drove a comprehensive modernisation program including people management and development, administration, and infrastructure.
Key to her distinguished career is her understanding of the difference between leadership and management and the need for the leader to set the vision, and the strategy to achieve it.
As a coach, Andrea believes clarity about goals and the capacity to deliver them effectively are critical to success. "Coaching offers an opportunity to nurture, challenge and extend possibilities to assist clients in achieving new insights and fulfilling their potential."
"Anyone in or in pursuit of a leadership role can benefit from a space where ideas, problems and issues can be raised and thoughtfully discussed and challenged in a confidential context."
Andrea now brings her skills as a creative and strategic thinker to the boards of a number of Australia's largest and most successful cultural and health organisations, including the National Museum of Australia, the National Gallery of Victoria and the Florey Neuroscience Institute.
Andrea continues to work as an international adviser in the diverse fields of education, trade, health, urban renewal and tourism.
In 2003, Andrea was honoured with an appointment as Officer in the Order of Australia for services to the arts, arts education and cultural policy. In 2004, the Committee for Melbourne awarded her the Melbourne Achiever's Award.
Married with a daughter, and a passionate arts and music fan, Andrea is relishing 'Act 3' of her career and enjoys hiking, reading and travel.