Don McKenzie
"Success is a function of our support base, our training, our capacity to influence others, and having the insight to know what we don't know - and to seek the answers."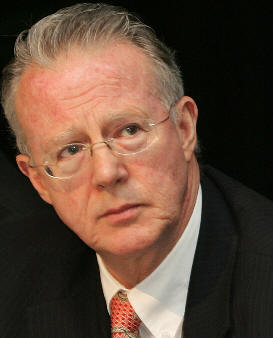 Don McKenzie counts himself lucky to have had several mentors who assisted him at key points in his career development.

"Executive coaching can bring benefits that range from developing leadership and organisation skills to addressing the everyday issues and concerns associated with interpersonal relationships, stress and role ambiguity. Confidentiality and trust can be assured and this is critical to the coaching relationship" he says.

Don's background as an industrial engineer and organisational psychologist gives him an edge. "I have a very logical and pragmatic view of organisation development and organisation change strategies, as well as having insight into the motivation, development needs and aspirations of managers and staff."

Any advice on career advancement needs to be based on a solid knowledge of what organisations are looking for at the senior level. The youngest individual and only the second non accountant to be made partner at the Australian arm of Arthur Young (now Ernst and Young), Don was involved in establishing its national recruitment practice and founded the Strategic Management practice. He was seconded to the US firm to oversee the strategic management practice there, personally consulting to law firms, corporate legal departments, banks and other corporations with respect to strategic thinking, restructuring merging and change.

Don has experience in making organisations grow. As Group CEO of Gadens Lawyers, he took the organisation from a mid-sized firm to what is now a significant national firm with over 95 partners and specialised practices in banking, commercial, litigation, energy & resources, intellectual property, insurance law, workplace relations and other areas.

Don gets a genuine "buzz" out of developing people. He has spent almost all of his professional life assisting with the growth of individuals and teams.

Don is an active member of several community organizations, reads widely and is a passionate fly fisherman and traveller. He has memberships for the following: State President of The Committee for Economic Development of Australia (CEDA), Chair of Community Connections Australia (CCA) and FAICD.