David Miles AM
"Executive coaching is such a powerful way to unlock hidden potential"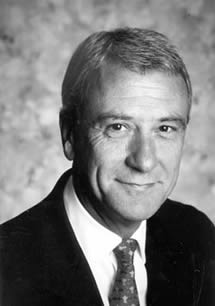 David is a lawyer whose distinguished career has spanned three key areas of interest: law, business and the community.

Following ten years as Managing Partner of the Melbourne law firm Maddocks, David was appointed Chief Executive Officer and Managing Partner of the national law firm Corrs Chambers Westgarth. In this capacity he successfully restructured the partnership bringing together 120 partners in five major Australian offices to fully integrate the firm. As well as establishing the Australian business with a focus on building the brand, business development, marketing initiatives and people, David guided Corrs' international affiliations.

Experience in the law extended to Presidency of the Law Council of Australia, (David was elected to this position in 1991), which involved liaison, both nationally and internationally, with state and federal governments on legal and community issues. He has also served on a number of councils and foundations including as the Australian representative on the Council of the International Bar Association.

"I have worked alongside professional, political and business leaders and learnt some valuable lessons along the way which I am happy to share". For David, the essential qualities of a successful coach are honesty, integrity, listening skills, experience and the willingness to share delight in the success of others.

Today, David's present broad business interests include chairing the Federal Government's Innovation Australia Board, Uniseed Management Pty Ltd, a joint venture of the Universities of Queensland, Melbourne and New South Wales to provide pre-seed capital for the commercialisation of research conducted within the Universities and LegalSuper, the superannuation fund for the legal profession; Deputy Co-chairman of the Committee for Melbourne and membership of the Council of the Australian National University.

David is married with three children and is working on reducing his golf handicap to single figures.