Wayne Osborn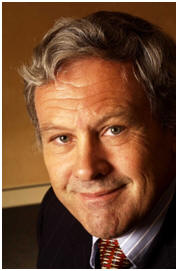 "The sporting arena clearly demonstrates the performance enhancement coaches provide. No world-class athlete or team will venture on to the playing field without a professional coach. The contest for individual success in business is no less intense than in elite sport."
For Wayne Osborn a leader's only currency is his or her reputation. With almost 40 years' experience in a variety of roles in resources, manufacturing and international business, coaching provides an opportunity for him to share his knowledge and experience with clients so they can build their reputation without necessarily going through the same learning curve.
As Chairman and Managing Director of integrated bauxite mining, alumina refining and aluminium smelting company Alcoa of Australia Ltd until 2008, Wayne says he always liked new horizons, challenges and working outside of his comfort zone. "Life is more exciting when there is some level of tension or stress to work through."
Wayne joined Alcoa in 1979 and worked in a variety of roles and locations across the Australian business, including responsibility for Alcoa's Asia Pacific operations in China, Japan and Korea prior to being appointed Managing Director in 2001.
"Working with a broad range of senior executives from a variety of cultures has always been the most personally rewarding aspect of my career. I have strong interest and pleasure in seeing the careers of others grow and prosper. Particularly when it takes them beyond the boundaries they thought possible."
In business, Wayne believes the keys to success are an inquiring mind, the ability to adapt to changing circumstances and a drive for achievement rather than just long hours. "Coaching can be of enormous benefit in validating or encouraging a particular strategy or, alternately, providing a counterpoint or point of view that had not previously been considered."
Wayne's board commitments have included Leighton Holdings and Wesfarmers Ltd and Thiess Pty Ltd, Chairman of the Australian Institute of Marine Science and a trustee of the Western Australian Museum.
Married with two adult children and two young grandchildren, Wayne has an interest in whale conservation and wildlife photography. Wayne and wife Pam have photographed more than 700 humpback whales for a research catalogue and he is an International Fellow of the New York based Explorers club.