Dr Roland Burgman - Director Coaching International - New York
"Trust, integrity, reflection, inspiration, proven approaches, practical outcomes, dreams, finding commitments, being yourself – bringing these all together for a deeper sense of professional and personal satisfaction and achievement. This is why executive coaching works. It is that simple."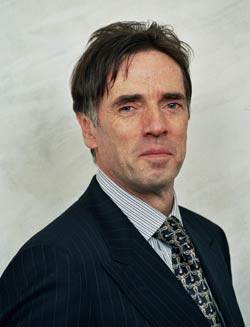 Roland Burgman, an internationally renowned expert in strategic management and value based management methodologies and processes, is an adviser and author in the areas of enterprise change and transformation management. He has held a number of executive positions including Managing Director of a private venture capital fund, Executive Director Finance and Administration of an automobile manufacturing supplier and General Manager of Corporate Development for a large public company. Roland has also held many board positions in the public, private and government sectors including Chairman of the Board and board audit and remuneration sub-committees.

In his role as executive coach, Roland combines his extensive international experience and a contemporary understanding of complex business problems and challenges. The importance of integrity in relationships and an emphasis on the whole person underpins his approach to executive coaching. Ultimately, he believes, coaching benefits are the permanent and fulfilling progression of the executive's effectiveness and efficiency resulting in enhanced leadership at higher levels of the organisation. Roland empowers his clients to explore their work environment
to find new and innovative solutions to intractable problems.

Roland holds a PhD in Strategic Management from Purdue University, a Dip. Treasury Management from Monash University, a M. Commerce (Marketing) Hons. from the University of New South Wales and a B. Agricultural Economics from the University of New England. Additionally, he has been the recipient of various awards including the Academy of Management and Strategic Management Society Award for Outstanding Research in the Field of Strategic Management (USA), an Academy of Management
Doctoral Consortium Fellowship (USA) and a Fulbright Grant to the US.

Roland enjoys travel, rugby, music, the theatre, and modern art.