Adrian Kloeden
"My approach to coaching is to assist others to meet goals by living according to their guiding beliefs and values."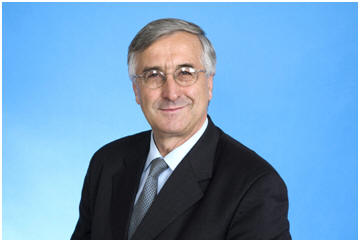 "People want to succeed in life but are limited in the level of their success by issues they cannot deal with alone," says Adrian Kloeden. "An experienced person with coaching skills can help them succeed at a higher level than they could achieve alone."

Adrian is a Chairman and Director of several businesses and
Council Member and former Deputy Chancellor of Deakin University.

"I see coaching in the same way as I see my chairman and
director roles, to assist executives and their organizations to perform to high levels."

Coaching developed organically for Adrian, growing out of the
personal transformations he made in his career that traversed the fields of forestry, agribusiness, packaging manufacture, retail, intellectual property and government business enterprises.

"I recognised the vital role of colleagues and others in generating exceptional performance and so committed myself to assisting others to achieve their potential," he says. "Senior business people noticed my approach and asked me to assist challenged CEOs achieve their potential."

For Adrian, the foundation of personal and professional success comes from having a strong set of values and a sense of your own definition of success. "Long and short term goals are also required to enable you to deliver on that success. You need to be closely connected to people who are part of your aspirations and who can guide and assist you in the pursuit of your goals."

The successful executive has a "sense of optimism, resilience and adventure in the pursuit of new opportunities".

Married to Judy with three children, they enjoy bike riding, travel, opera, ballet and cooking.