Dr Denise Fleming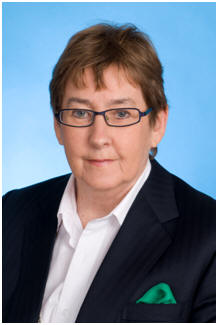 "The more the environment changes, the more essential it is for people to learn. One-to-one coaching delivered by experienced business leaders is the most effective way senior executives and high potentials can learn the leadership skills needed to succeed in this ever-changing environment."
As founder of the Foresight Management Group in 1987 and, in 1998, its equally successful offshoot, Foresight's Global Coaching (FGC), Denise brings to her work a deep dedication and commitment to seeing clients succeed.

Denise established the coaching practice with a small team of distinguished business leaders. The initial objective for FGC was to support project leaders of acquisitions and divestments in this very taxing area of management. Denise's PhD in cross border acquisitions and extensive experience in implementation in the field of M&A had made her aware of the incredible stress carried by executives in this critical change management arena and she believed coaching would alleviate this stress and produce better outcomes for the leader and the firm.

It quickly became evident that the benefits of one-to-one coaching were highly applicable to the support, learning and development of all senior executives. Under Denise's leadership and guidance, the firm grew and it now provides distinguished business leaders to work one-to-one with executives throughout Australia and more recently in selected Asian cities.

Denise's business career has included roles in executive management and board membership of companies in both the private and public sectors. Additionally, she has a distinguished academic record, is a published author of Creating Entrepreneurs and Joint Ventures with Asia Inc. and is an ardent advocate of lifelong learning.

Denise is passionate about her work and committed to ensure all her company's customers enjoy a quality, value-added service that not only exceeds their expectations but reaps higher than expected results. Denise aims to maintain the Foresight's Global Coaching as the benchmark coaching firm for senior executives.