Rob Gillespie
"Recognising what is really important to us and aligning that with the requirements of our company, our friends and family is an often overlooked key to success."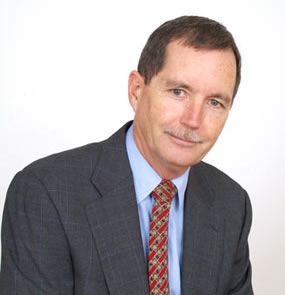 Rob Gillespie believes that senior executives are continually challenged by the need to balance their personal priorities and those of the teams they lead with that of the organisation. "Often, personal issues are subordinated to the priorities, urgencies or crises of the organisation."

A coach can provide that "independent, objective, frank and constructive" feedback that puts personal and organisational needs back into alignment. "We must understand ourselves and the way others relate to us to be effective as a leader and a member of a highly performing team," says Rob.

Rob's natural ability to empathise with his clients helps them understand what is at the core of the challenge. "Not everyone can possess the full scope of skills and experience required at every stage of our career. Sometimes we just face issues that are outside our area of comfort and experience and require more than a quick consultation to address."

His experience in a broad range of senior roles in both public and private sector, here and abroad, gives him an edge.

Over the past twenty years, he has held senior positions in Finance, Treasury, Industry and Defence Departments in Canada and Australia. At Defence in Ottawa, he managed a group of over 11,000 civilian and military personnel, with an annual budget of $10 billion.

In the corporate sector, Rob has run finance and strategic planning at Bombardier, the world's third largest civilian aircraft manufacturer - leading in the areas of start-up, turnaround, sales and marketing, and product support in various businesses - from commercial aircraft and business jets to financial services.

Not only is this kind of experience increasingly essential in our globalised world, this exposure to different business practices gives Rob a much needed flexibility in both assessing the needs of an executive in a variety of organisational environments and coming up with creative solutions.

Rob's success in his career is matched by balance in his personal life. He enjoys music and the performing arts, plays golf and is a former ice hockey and soccer player.