Justin Milne
"I think coaching is one of the keys to improvement. It is impossible to 'self-coach' at elite level in sport. It's not too much of a stretch to believe the same to be true of business."
<![if !vml]>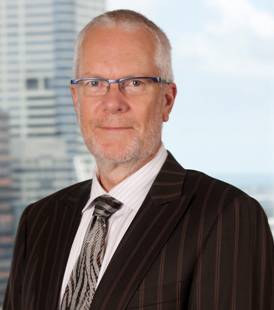 <![endif]>
After establishing a successful film production company in his twenties, Justin became one of Australia's first internet executives.
Justin's executive appointments include senior roles in telecommunications, marketing and media. From 2002 to 2010 he was Group Managing Director of Telstra's broadband and media businesses, and headed up Telstra's BigPond new media businesses in China. He is also the former Chief Executive Officer of OzEmail and the Microsoft Network in Australia.
It's this experience Justin brings to his coaching, providing his clients "an authentic and hard-won view of how to succeed in an ever faster world."
As head of BigPond Broadband Justin turned the business from an ISP with declining market share in 2002, to an example of how a large telecommunications company can successfully compete in the market, significantly increasing its market share while improving profitability.
For Justin, the people who succeed in business, sport or personal life are able to listen, incorporate new ways of doing things and endure the discomfort of changing bad habits to better ones. "Succeeding always requires an ability or willingness to get out of the comfort zone and into a difficult transition zone which may lead to greater performance," he says.
Justin is Chairman of NetComm Wireless Ltd, and a Director of Tabcorp Holdings and Members Equity (ME) Bank. He also is chairman of the National Basketball League, a board member of Basketball Australia and Deputy Chair of the Sydney Children's Hospital Foundation.
Justin is married with five children and is a competitive Masters rower. Justin plays guitar "badly" most days and is currently writing a historical novel set during the Napoleonic Wars.