Michelle Tredenick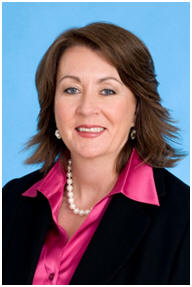 "Coaching opens up new ways of seeing a situation and yourself."
With more than 25 years' experience at senior executive level, Michelle has specialised in complex strategy development, business operations and technology implementation with some of Australia's leading listed companies.
Most recently, she was Chief Information Officer for the National Australia Bank, with responsibility for their technology businesses in Australia and Asia.
In senior roles in Australia and New Zealand, including Group General Manager of corporate strategy at MLC and Suncorp, Michelle has shown how to make "things work in a work environment".
She has been a driving force leading technological and cultural changes in the financial services and technology industries, including companywide integration programs post mergers and acquisitions, and she believes the ability to build strong relationships with stakeholders and establish credibility and respect with both boards and senior executives is crucial to success.
It's these skills, combined with her intuition and hard-won experience that she brings to her coaching, assisting clients achieve their goals and make a difference through their work.
Michelle has a life-long quest for learning and loves to see "ordinary people achieve extraordinary thing" and she believes coaching offers clients the opportunity to better understand themselves and others, and a "refreshing" space in which to explore ideas and opportunities.
Backed by her extensive experience and understanding of regulatory and corporate governance environment for corporations and boards, Michelle has utilised her strategic skills as director of the NAB Group Superannuation Fund, the Investment & Financial Services Association, Bank of New Zealand Life Insurance and National Wealth Management Advice and Licenses Board.
She was awarded the banking and finance CIO of the year award in 1998 and 2006.
Michelle believes in balancing the thrill of accomplishment at work with a fulfilling life. She is married and divides her time between her home on the Sunshine Coast in Queensland and Sydney.