Peter Coleman
"With the right coaching and support, most people can surprise themselves and others with their achievements in life."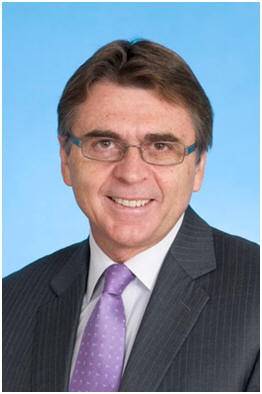 With more the thirty years of executive and leadership experience in financial services in Australia and internationally, Peter knows how to work with people to help them realise their potential, develop new skills and improve their performance.
As the Australian General Manager of Business Banking for the NAB, Peter led a team of more than 3,500 people at a time of significant industry transformation.
"Sustained business success requires cutting edge leadership - leaders who are self aware, open to learning, inspiring, motivating and, above all, trusted. Very few executives, no matter how talented, step into roles with all these skills and are fully equipped to deliver."
Peter believes this is where executive coaching provides quantifiable value to clients and their organisations. "By assisting executives to rapidly accelerate their development, coaches ensure their clients challenge themselves and seek to discover their own performance potential. By maximising and leveraging a client's own skills, they are able to build the performance of their people, their organisation and its resources."
Eight years as head of the Private Wealth Management Business for Macquarie Bank reinforced this view. Peter attributes much of the successful growth of this business to the development of key executives through coaching.
"I was always fascinated by performance variances across business units in similar markets. It became clear to me early in my professional life that leadership was the critical factor in business performance and that one-on-one coaching provided the most effective key to unlocking a leader's potential."
Throughout his career, Peter has held numerous directorships on internal, external and joint venture boards.
Peter's other passions in life includes his wife Trish, his daughters and a love of fitness. Peter is a keen marathon runner and uses this sport to keep fit and raise funds for charity. He also enjoys travel, reading, boating and one day hopes to write an international best-seller!