John Randall
"Coaching engenders the freedom for open and unbiased discussion on problems and issues, allowing you to draw on experiences gained over a long career."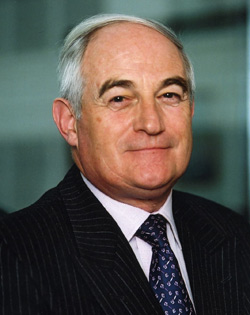 "A beautifully shaped long shot into a golf green is always a great buzz," says John Randall.
It is achievement that comes after considerable effort and hard work that holds the greatest reward for this company director and former chairman and CEO.
Solid, cornerstone values are the key to anyone's success - learning, smart working, integrity, trust and faith in colleagues and strong family support. But too often executives have "no means of securing objective support from within the employer environment," he says.
Coaching creates an environment external to the work and family environment, opening the door to objective advice that can provide effective and practical solutions.
With extensive international experience - from the Bahamas to the US, across Asia and South America to PNG - John is adaptable to fundamentally different environments and situations. In coaching, John targets the core issues confronting a client and he develops innovative solutions that aim - like that perfect golf shot - toward that achievement of their long term goals.
John was a Director of P&O Australia for eight years, and Chairman and CEO of P&O Cold Logistics, a corporation with $600m in turnover, over 2700 employees and 58 warehouse distribution centres in Australia, New Zealand, the USA and Argentina.
At key moments, John grew his career by growing the companies he worked for. He advanced through various divisions and subsidiaries of the P&O group over 25 years, from P&O Ports Marketing Director and various other senior positions to the top of P&O Cold Logistics, where he took a company with growth at a three year standstill and delivered expansion organically and through acquisition.
A member of the Associated Chartered Institute of Secretaries and a Fellow of the Australian Institute of Management, he is currently a non-executive director of Corporate Express Australia and The Pure Logistics Group (unlisted.) He's been married to wife Christine for over 40 years, is a wine collector, grandfather, avid follower of sports all over the work, community activist, and yes, a golfer.