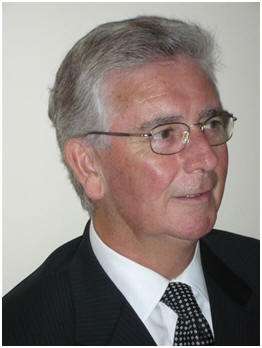 Graham Rogers
The keys to professional and personal success are strong values, focus, good mentoring and support, and the ability to 'hang in there'."

For Graham, the aim of business coaching is to unlock potential and inject new energy into people and organisations keen to get ahead. As a company director and chairman with top level experience in the financial services industry for more than 25 years, Graham is well equipped to transfer his invaluable skills to clients wanting to transform challenges into successes.

The keys to professional and personal success, according to Graham, are strong values, focus, good mentoring and support, and the ability to 'hang in there'. Fortunately, one of Graham's strongest traits is persistence, which ensures his clients will quickly see these qualities cultivated to free untapped potential. An actuary by profession, Graham built or restructured several successful businesses for the Colonial and QBE financial groups. He was chief executive of Equitable Life and was responsible for major restructuring of the QBE group. He founded and was the first chief executive of the Jacques Martin Group and rebuilt Colonial Investment Management following the 1987 crash. He also instrumented the Colonial Group's thrust into Asia and its development of financial services franchises.

Graham's past and present responsibilities include: Deputy Chairman of Australian Wealth Management Ltd; board member of ARIA (the trustee of the Commonwealth and Public Service Superannuation Scheme); Deputy Chairman of PHIAC, the Commonwealth health insurance regulator; President of the Athenaeum Club; Chairman of the Melbourne Actuarial Foundation; President of the Australian Institute of Actuaries; Chairman of Lehman Asset Management Ltd and Chairman of Regional Imaging Limited. Further, he has undertaken a survey of the financial services industry of South-East Asia for the World Bank, headed a Review of the Medical Indemnity Industry for the Australian Government and has mentored a range of chief executives and organisations seeking his expert knowledge.

Married with two adult daughters, Graham plays "adequate" tennis and "not so adequate" golf and enjoys playing bridge and travelling the globe.