Alister Maitland
"It can be lonely at the top but we can all learn from others. I've been up the dry gullies so I can now help others shorten the learning curve."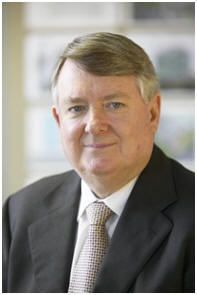 International finance expert Alister Maitland believes avidly in the power of coaching to elicit the best from the captains of industry. In fact, what drives Alister the most is seeing those he coaches develop and achieve their goals.
Alister's coaching strengths have been honed during his distinguished banking career in the top echelons of the ANZ Bank. His contributions to the financial services industry were recognised when he served as Chairman of the Australian Bankers Association Task Force Inquiry into the Australian Financial System.
The dynamics of global organizations have always excited Alister. He brings to his coaching assignments an invaluable international perspective in both the financial services industry and wider national and multinational corporate networks.
In addition to his banking experience in Asia, the Middle East, Europe and New Zealand, Alister's professional experience has included global business expansion, internal consulting, treasury projects and international political agendas. His broad and respected business network also helps Alister guide his coaching clients through the business maze and around multiple agendas.
Alister leads a busy life, with non-executive directorships of ASX listed companies. Alister has been or is a Member of several Federal Government and State Government advisory committees and also donates his time to fundraising for charities.
Married with three adult children, Alister enjoys travelling, reading, golf, tennis, walking and spending time with his family.