Andrew King
"Those who succeed not only have a clear sense of what they are about and are relentless in pursuing their goals, they also build teams of involved and motivated people to leverage their own capabilities."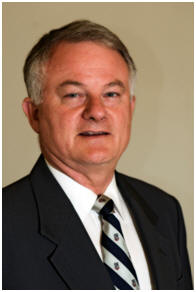 A common thread in Andrew's career has been his ability to re-create businesses to ensure their survival and success in an ever-changing marketplace.
With more than 40 years' experience as a business leader in a broad range of manufacturing and distribution industries, Andrew has been a driving force in reinventing some of Australia's best known brands, including Victa Lawncare, Rheem and Hoover.
Andrew's experience includes Chief Executive of Victa Lawncare, General Manager of Rheem's water heater business and Managing Director of Carrier Air Conditioning's South Pacific operations, all with a particular focus on achieving business turnaround and significant cultural change.
At Victa Andrew drove a refocus on modernising Victa's product line, achieving an Australian Design Award in 2004 for the Victa Razor lawnmower. Andrew was proud to achieve zero staff turnover in the five years following Victa's relocation to new premises, almost unheard of in the manufacturing sector. As General Manager of Rheem's water heater business Andrew developed and implemented an innovative strategy to address technological changes in the market, overcome complacency and ensure Rheem's survival as the market leader.
Andrew says the challenge of re-creating companies requires a quick appreciation of the whole business environment, thorough analysis, coupled with flexibility and innovation in developing strategies and solutions. It's this enquiring mind and extensive experience Andrew brings to his coaching. He believes coaching offers clients the opportunity to develop new capabilities and hone existing skills to enable a fresh attack on previously intractable issues and tackle new challenges with confidence.
Andrew draws on his creativity, empathy, energy and diagnostic skills to help his clients take on challenges that may seem daunting, and succeed.
Andrew is a member of the New South Wales Manufacturing Council and has served on the boards of the Australian Gas Association and the Federal Government Enterprise Connect Board.
Married to Libby, Andrew enjoys sailing, surfing and the odd game of poorly executed tennis. He and Libby enjoy travel with friends and spending time with their adult sons and growing tribe of grandchildren.